Robert Berks (April 26, 1922 – May 16, 2011)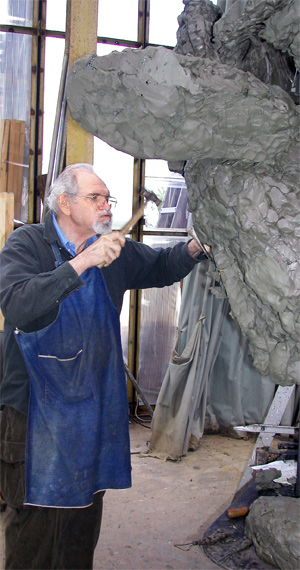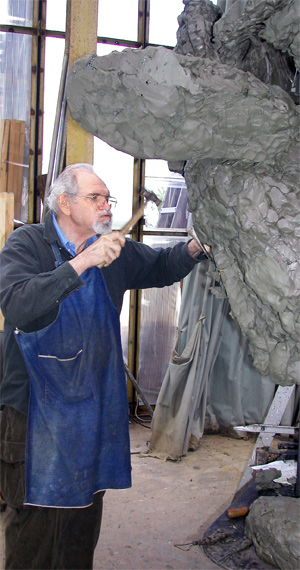 For six decades, sculptor Robert Berks has gained international recognition by creating a visual record of people who have shaped our time. Berks has created fourteen monumental works and more than three hundred portraits of individuals in public and private life, including most of the world's leaders of the 20th century.
Robert Berks' work has been commissioned by leading organizations that range from Time Magazine to the Kennedy Center Board of Trustees. He was selected through a competitive process under the criteria of the National Commission of Fine Arts for the Mary McLeod Bethune sculpture in Washington D.C., for which more than 40,000 visitors attended the unveiling. Berks's work has been cited and/or presented in more than 130 books, publications and scholarly journals.
In proposing to celebrate the history and culture of Texas through a program of public art, Berks's Einstein statue at the National Academy of Sciences and the Hans Christian Anderson figure in Central Park are cited as exemplars of successful public art initiatives:
"…In New York's Central Park, for instance, there is a delightful seated figure of Hans Christian Andersen reading from his Fairy Tales. There is almost always a child or two nestled in his lap. The National Academy of Sciences in Washington is graced by one of the great modern statues, Robert Berks's study of Einstein moodily staring into a pool of stars. These figures honor not only the persons they represent but also the profound qualities we associate with them—in these cases, the love we have for children and our awe at the wonder of creation." - Capital Area Statues, a non-profit corporation.
Robert Berks speaks about the subject his final monument: Fred Rogers
"This Sculpture is the summation of how I see Fred Rogers and his perceptive, loving openness to life. It is how I celebrate his particular genius in my own medium. His unique gifts will live on for future generations, and I am rewarded to play a part in that heritage. We never met, but, as the sculpture progressed, our time together grew into a rich, one-sided friendship. How I wish we could actually have shared our thoughts in real time. There was so much to say. The essence of art is to give and to share with others. Art is the best way of doing everything, and to me, Fred Rogers was the consummate artist. He lived his art."